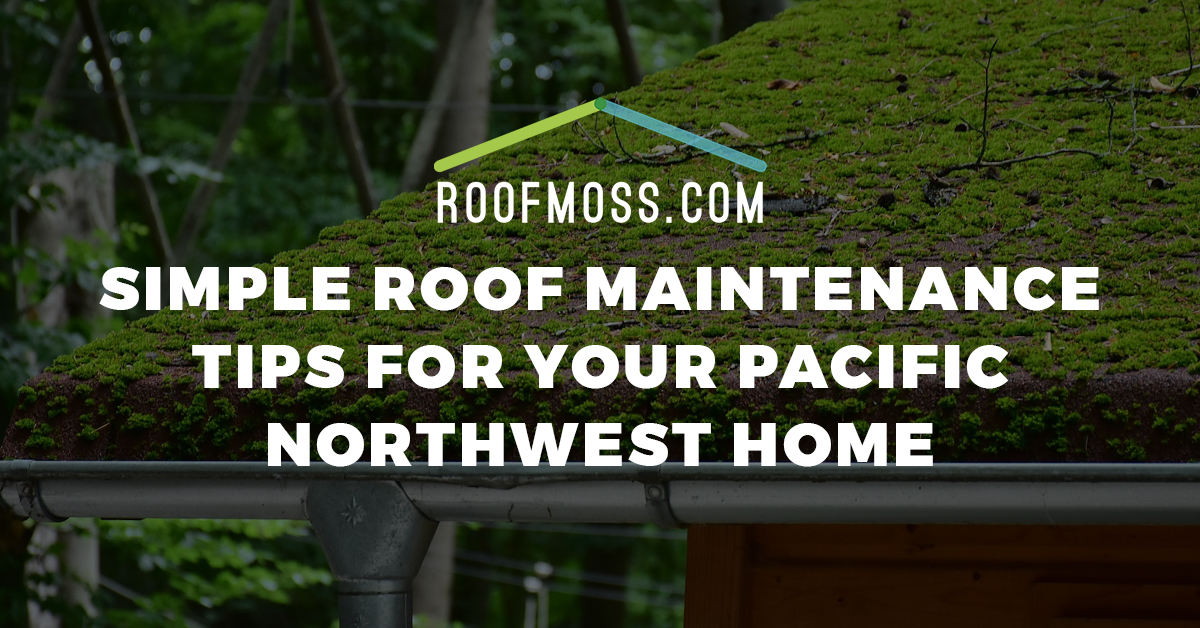 Treat your roof well and it will treat you well — these are facts. When it comes to physically sheltering you and your family from the frequent rain and other harsh outdoor elements here in the greater Seattle area, nothing is more important than your roof. Like camping with a tent that has holes in the top of the rainfly, it doesn't make sense to neglect the condition of your roof, especially if it needs some love.
Expert and Eco-Friendly Roof Moss Removal Services at RoofMoss.com
Due to our frequent rainfall and overall climate in the Pacific Northwest, one of the most common roofing issues that people tend to experience is moss accumulation. Time and time again, our roof moss treatment experts have seen roof after roof and property after property chock full of moss. While moss certainly has its place in nature, it can, unfortunately, wreak havoc on your roof — resulting in a number of costly damages.
In addition to moss mitigation and moss removal, our friendly moss treatment professionals here at RoofMoss.com are going to take a brief look at some common roof maintenance items that you should consider as a Pacific Northwest homeowner. If you have any questions about our moss treatment and roof algae treatment services in Silverdale, Tacoma, Bremerton, Bainbridge Island and other areas surrounding Seattle, give us a call or get a free estimate today!
Give Your Roof a Simple Inspection
If you don't examine the state of your roof, then how will you know what's wrong with it? The last thing you want is to get an unpleasant wake-up call from water dripping through your roof and ceiling and onto the floor. Generally, it's recommended that you inspect your roof twice a year, and also inspect it after a major storm blows through. Use a pair of binoculars to observe your roof from afar, because even walking on your roof can cause damage. (If all you can see is moss, then….you know what to do!)

Trim The Trees Around Your Roof
All too often, people's roofs sustain major damage because nearby tree branches grew far too long, eventually snapping off due to high winds or heavy, wet snowfall. Trees can even puncture your shingles, a seemingly minor problem that eventually results in a total roofing nightmare. Make sure that the trees surrounding your home are kept in check.
Clear Those Gutters
After the fall season wraps up, your gutters are probably going to be filled with tons of leaves. Go in and manually clear those leaves out, or consider purchasing a cheap tool to "scoop" them out for you. If you wait too long, wet snow can make clearing out your gutters much more of a hassle than it needs to be. Of course, our friends over at Johnny Tsunami offer expert gutter cleaning services if the issue gets too out of hand.
Do
NOT
Pressure Wash Your Roof!
Important note: If you notice excessive mold or mildew stains on your roof, or even rampant moss growth, let the experts at RoofMoss.com handle it. Do not — we repeat — do not attempt to pressure wash your roof on your own! There's a reason that we don't use pressure washing to remove moss from your roof. The pressure from a power washer can and will cause unseen damage and drive water down into your shingles or tiles, eventually rotting away at your roof. Not good.
Contact the Professionals at RoofMoss.com!
If the moss growth on your roof is getting out of hand, don't try to tackle the problem on your own. Instead, let our friendly moss removal and roof moss treatment experts take care of it! For a healthy roof in the Pacific Northwest, get in touch with RoofMoss.com today!