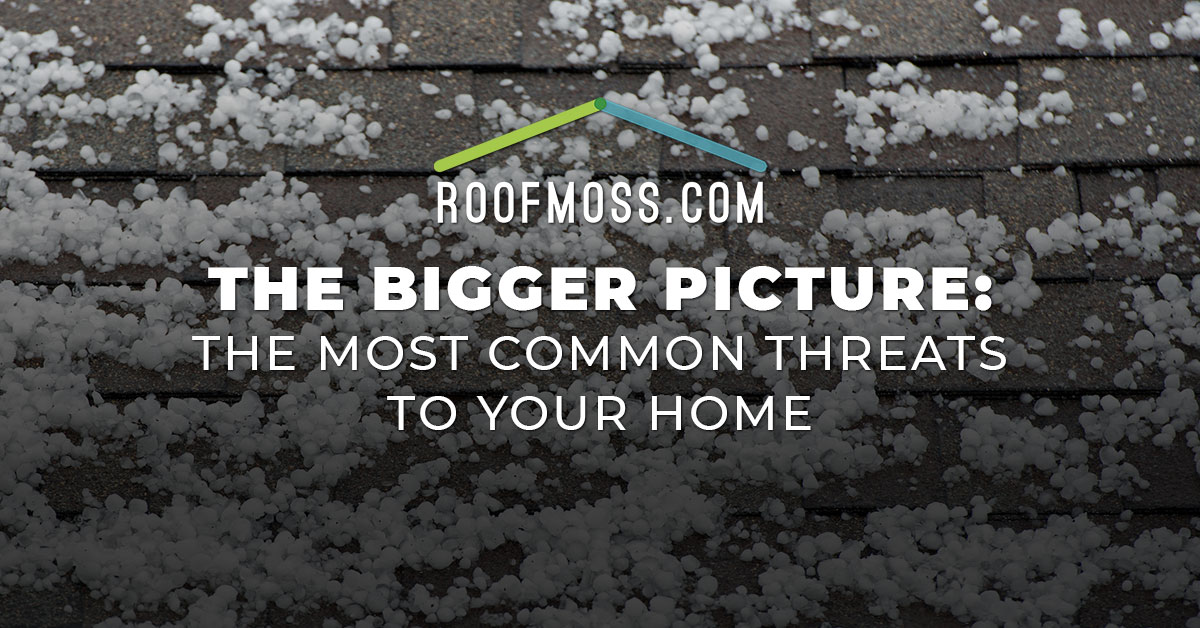 Your home is a sanctuary, a place of refuge from the reality of the outside world where you can get comfortable, truly be yourself, and enjoy a genuine sense of privacy and seclusion. Of course, while it's always important to venture out into public to work and socialize, getting some much-needed R&R at home is just as necessary at certain points in life. Really, it's all about that balance.
Protecting You And Your Home
While your home might seem like an impenetrable fortress to the dangers of the outside world, the truth is that the exterior (and even interior) of your home is 100 percent subject to damaging outside forces. Whether a major hailstorm rolls through the area and tears your roof apart or your next-door neighbor's home is on fire and it's threatening to spread to your home, it's important to have the somber realization that your home will be put to the test over time. That's why you should protect it.
Trustworthy Roof Algae Removal Services In Seattle And Beyond
We can't take care of your entire home, but the good folks at RoofMoss.com can help you with the way of our roof algae removal and roof moss treatment services. Roof moss accumulation can and will eat away at your roof over time, leading to a homeowner's headache and a myriad of problems. Stay on top of the situation and contact us for roof algae removal in Seattle today.
Below, you'll find a brief list of some of the most common threats to your home. Let's take a look.
Water Damage
While water can seep through your roof through roof moss and roof algae growth, flooding and intense rains can also spell trouble for your home. Even more so, things like plumbing malfunctions and frozen pipes can cause home repair damages that take many thousands of dollars to fix. Stay on top of your home's plumbing and water flow situation!
Home Fires
Fires are nothing shy of terrifying — our nation's firefighters are true heroes. While the majority of home fires usually start in the kitchen, the Consumer Products Safety Division reported that there are some 25,000 chimney fires each year due to unattended fires and other causes. Fires can spread very quickly and this is a valid home threat worth keeping in mind. Make sure that you have working fire extinguishers accessible in your home.

Hail Damage
A massive hailstorm can leave your home with broken windows, a shredded roof, and a painful car insurance claim if you park your vehicle outside. A nasty hailstorm will wreak even more havoc on a roof that's been structurally weakened by roof algae growth, so it only makes sense to keep your roof clean, strong, and healthy to better ward off the extremities of the natural elements.
Contact RoofMoss.com Today To Get Started!
You have a choice — you don't have to let rampant roof algae growth take over your home. Instead, let our roof algae removal specialists handle the job for you! Get an instant quote today or feel free to reach out to RoofMoss.com with any questions.